Amenties
With amenities like these it's easy to see why Ellerslie at Delong is award winning:
76 Acres of Permanent Green Space
Town Square Style Fountain
Hillenmeyer Designed Entrance
Stone Walls on first 400 feet of Boulevard
A premier location with incredible views
3 miles from I-75 and shopping
Less than 5 miles to downtown Lexington and Commonwealth Stadium
Beautiful views of Lake Ellerslie
About the Area
The Ellerslie and Delong farms have a rich history in Lexington, dating back to 1787 when Levi Todd, one of the first lot owners in the newly founded city of Lexington, built a two-story brick residence. He named his home "Ellerslie" after his manor in Ellersley, Scotland, perhaps most famous as the birthplace of Sir William Wallace, the Scottish hero immortalized in the film Braveheart.
Originally, the Ellerslie property stretched across much of what is now known as the Richmond Road area. It included areas that would become Ashland and Kenwick, as well as the property on which Lexington Mall is now located. In 1906, Mentelle Park was born as the first subdivision out of the Ellerslie estate. Within a few decades, much of the land was transformed into some of Lexington's earliest suburbs, including Ashland Park.
Much of this land has now been developed, but one gem remains. It is a parcel of land that is almost too good to be true - gently rolling hills with a view of Ellerslie Lake to the west and Delong Road to the southeast. Although it is located across from Jacobson Park on Richmond Road, this cove is secluded and private with little development nearby.
Acres of grassland and exquisite stone walls will keep the location strikingly reminiscent of its namesake. Street names were adopted from existing gardens, towns and attractions found in Scotland today, including Tatton Park, Leighton, Ornesby, Somersly, and Weston Park.
Community Information
View Plat
View Townhouse Plat
Agents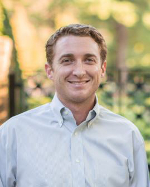 Reece Miller
859-948-1985